The Board of Directors of Team One Credit Union in Saginaw, Michigan has named Derrick Barber as President and CEO.
He will succeed Gerald Hutto who is retiring after 12 years as CEO.
During Hutto's tenure, the credit union grew its assets from $307 million to its current assets of $759 million, while loans grew from $200 million to $428 million and membership rose from 31,000 to more than 49,000, according to NCUA Call Reports.
Barber has 19 years of credit union experience, most recently as executive vice president of the $1.1 billion Vibe Credit Union in Novi, Michigan, where he started as director of internal audit. and was later promoted to chief operating officer. Prior to joining Vibe, he was loan manager for the $142 million Federal Credit Union Walled Lake School in Wolverine Lake, Michigan.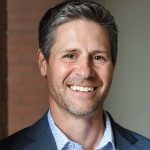 "On behalf of the Board of Directors, we are very confident that Derrick's leadership and commitment to the CU philosophy will advance Team One's vision and goals for the future," said Rebecca Sanchez, President of the Team One CU board of directors, in a prepared statement. "He will build on the foundation laid by the Board of Directors, Gerald Hutto, and our entire staff to continue our growth both as a credit union and as a leader in the credit environment. CUSO. We wish Gerald the best as he retires after 28 years with Team One and 38 years in the industry.
Team One's 185 employees operate 13 sites.
Ripco Credit Union, based in Rhinelander, Wis., has named Jennifer Grinder as president and chief executive officer.
She succeeds Liza Edinger who retired in December 2021.
During Edinger's 12-year tenure as CEO, the credit union grew assets from $72.4 million to $186 million in December 2021, while loans grew from $42.3 million to 91.3 million, and membership grew from 11,378 to 12,713, according to NCUA Call Reports.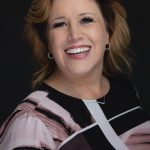 Grinder, who took over as CEO Oct. 3, was previously retail director for the $749 million Resource One Credit Union in Dallas. She began her credit union career 13 years ago, overseeing a range of functions including business development, marketing, human resources, training and operations, according to Ripco CU.
"Jennifer's experience, skills and leadership in credit unions and business will be an asset to Ripco and its members," Ripco CU Chairman Steve Ferch said in a prepared statement. . "We remain committed to serving our members and our community, and Jennifer will no doubt build on these relationships as she helps set a strategic vision for the future."
Forty-eight Ripco CU employees, worth $190 million, operate three sites that serve 12,719 members.
Dana S. Brown has been named the new president and CEO of Muskogee Federal Credit Union in Muskogee, Okla., the board announced.
She succeeded Sue L. McBride who retired in September. She joined the credit union in 1986 and was named CEO in 2015.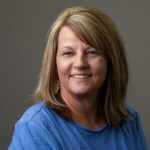 During his tenure as CEO, Muskogee FCU grew assets from $68.6 million to $104 million and loans grew from $35.5 million to $36.7 million, according to NCUA Call Reports .
Brown joined MTCU in 1985 as a cashier and member service representative.
She most recently served as executive vice president of the credit union and previously worked as head of real estate and consumer loans, vice president of accounting, and head of compliance testing.
MTCU's 34 employees operate three locations that serve more than 8,400 members.