The long-term outlook for proptech is extremely promising as emerging disruptors fill niche needs and disrupt an unwaveringly traditional industry. These same traditions can make navigating the industry especially difficult for new entrants, who constantly underestimate how difficult it is to work with real estate data and the hurdles they must overcome to obtain it. Let's look at some of them data challenges more in detail.
MLS relationship management
Over a century of history has created an ever-changing patchwork of hundreds of distinct MLSs across the continent, each with their own way of doing things. Even the most seasoned proptech companies can get frustrated navigating the complicated and convoluted world of MLS relationships and agreements.
There are over 500 separate MLSs in the United States, which means over 500 touchpoints, contracts and relationships to manage. Establishing a relationship directly with a single MLS and activating a data feed can take weeks or even months – valuable time that many proptech companies at scale cannot afford. This reality is a serious obstacle to agility.
MLS Data Aggregation
Each MLS collects data differently. They often use unique fields and define their own unique ranges and values. The result is over 500 separate data sets that need to be standardized, cleaned, and combined to create the valuable assets tech companies need. For developers, this could mean tens or even hundreds of hours of back-end work per stream, making rapid scaling impossible. Despite the growing demand for standardized data in the industry, there is still a long way to go and no short-term solution for proptech companies.
MLS Compliance
Compliance is an essential part of MLS relationship management this can cost valuable time and strain internal resources. In addition to unique data streams, each MLS sets its own data usage rules. If they are not followed, MLS can impose a fine or decide to disable its data feeds entirely for repeat offenders or repeat offenders. For proptech companies and their customers, that would be catastrophic.
The solution to scaling: a partner expert in data
Luckily for most proptech companies, many others have already taken this route and charted an easier path. The real estate industry has specialist data aggregators who have spent decades refining best practices to cleanse, de-duplicate and normalize disparate data sets, creating plug-and-play data streams that businesses can activate like a tap. Some, like the industry experts at Constellation1, have over 50 years of combined experience in the data space and are dedicated partners in the success of proptech companies.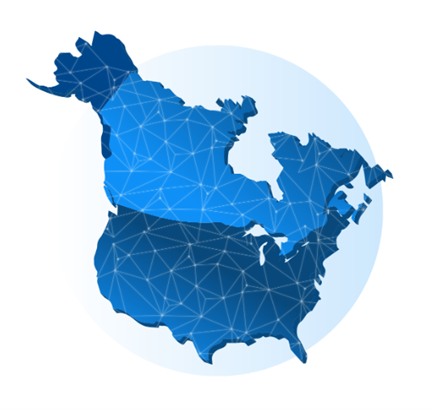 If you would like to partner with a team of experts for your real estate data services needs, visit constellation1.com/data-services to learn more.
---
About Constellation1:
Constellation1 provides front office, back office and data services solutions to real estate brokers, franchises, MLSs and technology providers across North America. Constellation1 is your source for real estate technology. Constellation1 is a division of Constellation Web Solutions Inc. and its subsidiaries and part of Constellation Real Estate Group.